Logo AV-Comparatives

Die Ergebnisse für jedes getestete Produkt sind im AV-Comparatives Factsheet aufgeführt.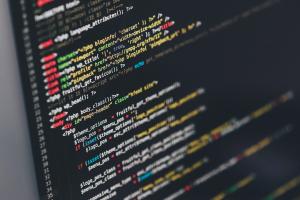 Photo by Ilya Pavlov on Unsplash
19 populäre Business Endpoint Protection Solutions auf dem Prüfstand
Unsere Protection Tests geben einen Überblick über die Fähigkeit eines Produkts, schädliche Dateien zu erkennen und zu blockieren und so zu verhindern, dass Malware Änderungen am System vornimmt."
— Andreas Clementi, founder and CEO, AV-Comparatives
INNSBRUCK, TIROL, ÖSTERREICH, October 19, 2021 /EINPresswire.com/ — Im Rahmen der laufenden Enterprise Main-Test Series hat AV-Comparatives soeben die neuesten Testergebnisse der Enterprise Real-World Protection Tests und die Malware-Protection Tests für August und September 2021 veröffentlicht.
Die vollständigen Ergebnisse, der noch über vier Monate laufenden Tests, werden im Dezember veröffentlicht. Das österreichische Antivirus-Testlabor führt systematische Tests der Security Software zum Schutz von Unternehmen vor Cyberkriminalität durch. Die Zertifizierung durch AV-Comparatives gilt als weltweit anerkannter Maßstab für die Bewertung der Performance von Software.
Die getesteten Produkte waren: Acronis Cyber Protect Cloud mit Advanced Security Pack; Avast Business Antivirus Pro Plus; Bitdefender GravityZone Elite; Cisco Secure Endpoint Essentials; CrowdStrike Falcon Pro; Cybereason Enterprise; Elastic Security; ESET PROTECT Entry mit ESET PROTECT Cloud; FireEye Endpoint Security; Fortinet FortiClient mit EMS, FortiSandbox & FortiEDR; G Data Endpoint Protection Business; K7 Enterprise Security Advanced; Kaspersky Endpoint Security for Business Select mit KSC; Malwarebytes EDR; Microsoft Defender Antivirus mit Microsoft Endpoint Manager; Panda Endpoint Protection Plus auf Aether; Sophos Intercept X Advanced; VIPRE Endpoint Cloud.
Die von AV-Comparatives veröffentlichten vorläufigen Real-World Protection Testergebnisse basieren auf 375 Testfällen, darunter funktionierende Exploits und URLs, die direkt auf Malware verweisen. Die verwendeten Testfälle decken ein breites Spektrum aktueller schädlicher Websites ab und verdeutlichen die Qualität des Schutzes, den die verschiedenen Produkte bieten. Dieses Factsheet von AV-Comparatives gibt einen Einblick in die Fähigkeiten von 19 gängigen Sicherheitsprodukten für Unternehmen. Die Ergebnisse des False-Positives-Tests sind ebenfalls in dem Factsheet enthalten.
Das Factsheet von AV-Comparatives enthält auch die Ergebnisse des Enterprise Malware Protection Tests für Enterprise Security Solutions. Die Produkte wurden evaluiert, um ihre Fähigkeit zu bewerten, schädliche Dateien vor, während oder nach der Ausführung zu erkennen und zu blockieren. Der Test prüft die Fähigkeit eines Produkts, ein schädliches Programm daran zu hindern, Änderungen am System vorzunehmen. Der für diesen Test verwendete Testsatz bestand aus über eintausend Malware-Samples. Um sicherzustellen, dass die getesteten Programme das System nicht auf Kosten hoher Fehlalarm-Raten schützen, wird für den Malware-Protection Test auch ein False-Positives-Test durchgeführt.
Wie alle öffentlichen Testberichte von AV-Comparatives kann auch das 2021H2 Business Factsheet kostenlos und ohne Registrierung von der Website des Testlabors heruntergeladen werden:
https://www.av-comparatives.org/tests/business-security-test-august-september-2021-factsheet/
AV-Comparatives ist ein unabhängiges AV-Testlabor mit Sitz in Innsbruck, Österreich, das seit 2004 Computersicherheitssoftware öffentlich testet. Es ist nach ISO 9001:2015 für den Bereich "Independent Tests of Anti-Virus Software" zertifiziert. Außerdem besitzt es die EICAR-Zertifizierung als "Trusted IT-Security Testing Lab".
Peter Stelzhammer
AV-Comparatives
+43 720 115542
media@av-comparatives.org
Visit us on social media:
Facebook
Twitter
LinkedIn

Source: EIN Presswire